So I feel like I always post girly, frilly, or luxe ideas for weddings that I sometimes forget about my urban brides out there. Urban weddings are so modern and hip and they really step away from the traditional wedding. My new obsession in design are geometrics. I stumbled across some geometric inspiration boards and just fell in love with them. The use of triangles, straight edges, diamonds and squares create an edgy and bold statement. Geometrics can be very simple or extremely intricate. I love when designers use bold colors to make the shapes really stand out and pop. If you love modern, quirky, architectural art, than a geometric inspired wedding may be right up your alley.
Neon Colors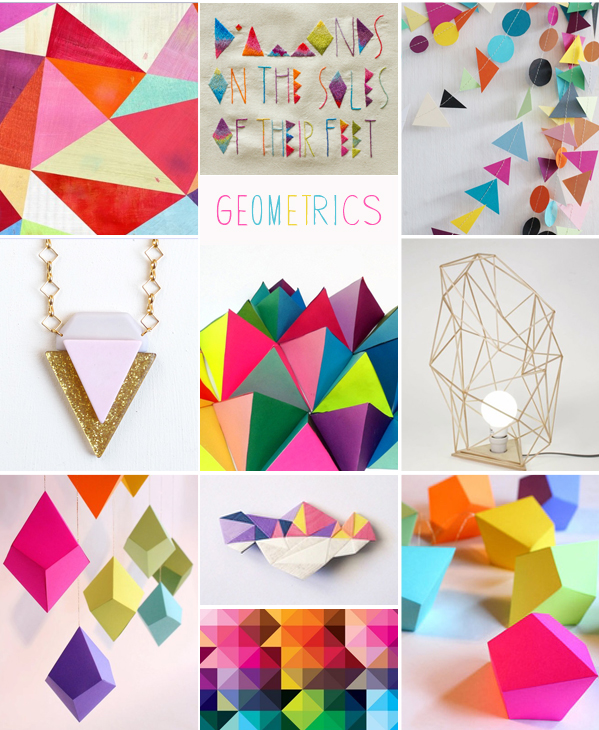 Courtesy of Pocketful of Dreams
Courtesy of Brooklyn Bride
Earth Tones
Photos courtesy of Frosted Pink Events, Bride's
Neutrals
Courtesy of Behance, Etsy, Prima Creative, AMradio on Etsy
Do you love or loathe geometric shapes? Would you have a geo inspired wedding? We'd love to hear from you!