Sometimes you can't always get what you want…or can you?
Of course every little girl dreams of their fairytale wedding, it's not until we get older when reality kicks in and that perfect wedding we always dreamed of is out of our reach. Weddings can be expensive and sometimes we just don't have the means to pay for everything we want. Don't fret! Thankfully, Pinterest has introduced us to so many budget friendly do-it-yourself decorations that any bride can have the wedding of their dreams!
This idea is perfect if you're having a night wedding and can't afford an expensive chandelier or light fixture.
Did you see our blog about pom poms? Well now you can learn how to make them! Perfect for any wedding occasion.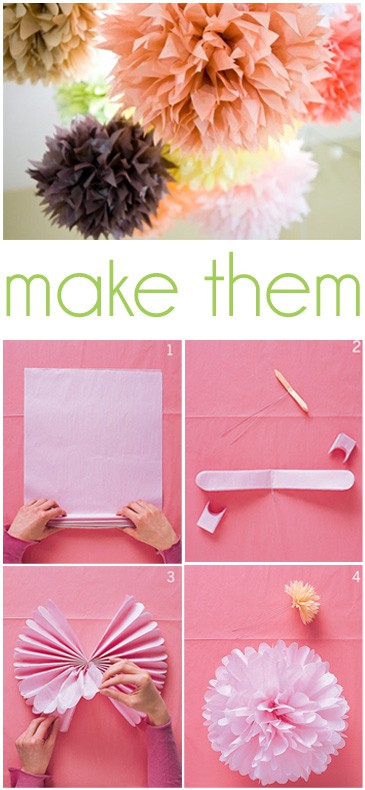 How adorable is this wedding guestbook?
Use any color of crepe paper to make these awesome center pieces!
Submerge your favorite flower into a glass vase and top it off with an oval candle for a fabulous center piece!
These table number displays would be great for a rustic or barn wedding!
How unique is this table runner? You can display wedding pictures from your families past generations!
This would be good as a backdrop for an outside wedding or reception!
Every summer wedding in the Texas heat could use these program fans!
Did you do some DIY crafts for your wedding? Tell us! We'd love to hear some other ideas!